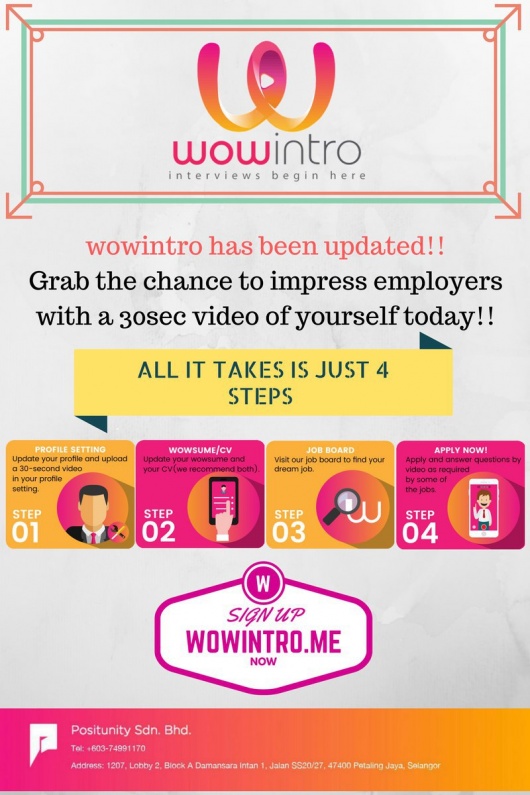 GREAT NEWS! Through carefully listening and collecting feedback from hundreds of HR experts and recruitment managers, wowintro is pleased to announce that the new and improve website is finally up and is now ready to be used by job seekers!
Having trouble applying for a job or even getting your resume out there?
Don't worry! It is common now to hear the struggle candidates are facing to be employed or even to show the employer who they really are aside from whats written on a piece of paper. With a 30-second impression video, you are given the chance to showcase your capabilities and also to impress the employers. All it takes is four steps and candidates are able to engage with employers through interactive job application and evaluation activities!
Take a moment and pay a visit at our website today at www.wowintro.me to Sign up with us!