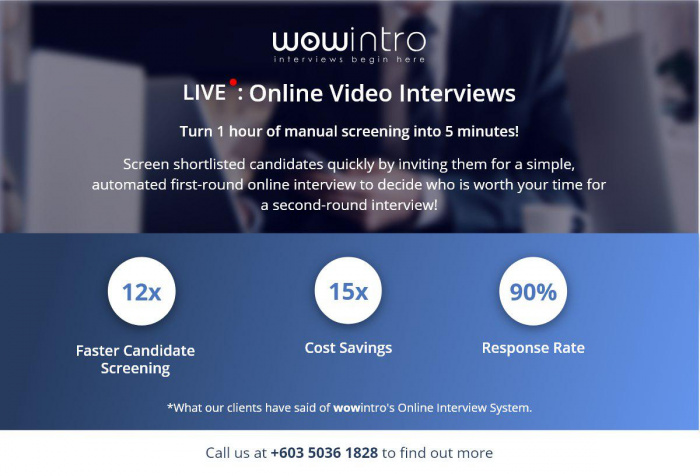 Wowintro would like to wish you a happy new year by introducing our newest product which has received the buy-in of recognized banks and great companies alike such as Affin Bank, Bank Islam, Bank Rakyat, Bank Muamalat, and Sunway with our Online Video Interview!
Interested to find out more? Check out our updated website at https://wowintro.me and request for a quick 15-minute online demo with no commitments or strings attached. If you prefer to speak to our Product Specialist, give Jonathan a call at 018-3115 822 or drop him an email at mktg@wowintro.me.
Wowintro, Interviews Begin Here!